Saskia Weerstand shows us in this video how she applies the Jungle Parade wallpaper in her son Jeppe's room. We custom-made the wallpaper for her so she did not have to cut it herself. The great thing about our wallpaper is that you apply the adhesive to the wall instead of the wallpaper itself. This allows you to work super fast and precisely!
Are you following Saskia on Youtube? She puts up a new vlog every week together with Syb! Click here
You can also follow her on Instagram and see what her everyday life is like with two small children.
On her blog, dirksdotter, Annelies shows us how she gives her daughter Skye's nursery a beautiful makeover!
The theme is 'forest animals' and our wallpaper Forest Animals in pencil grey fits in perfectly. Get an inside look at Skye's room here and follow Annelies on Instagram.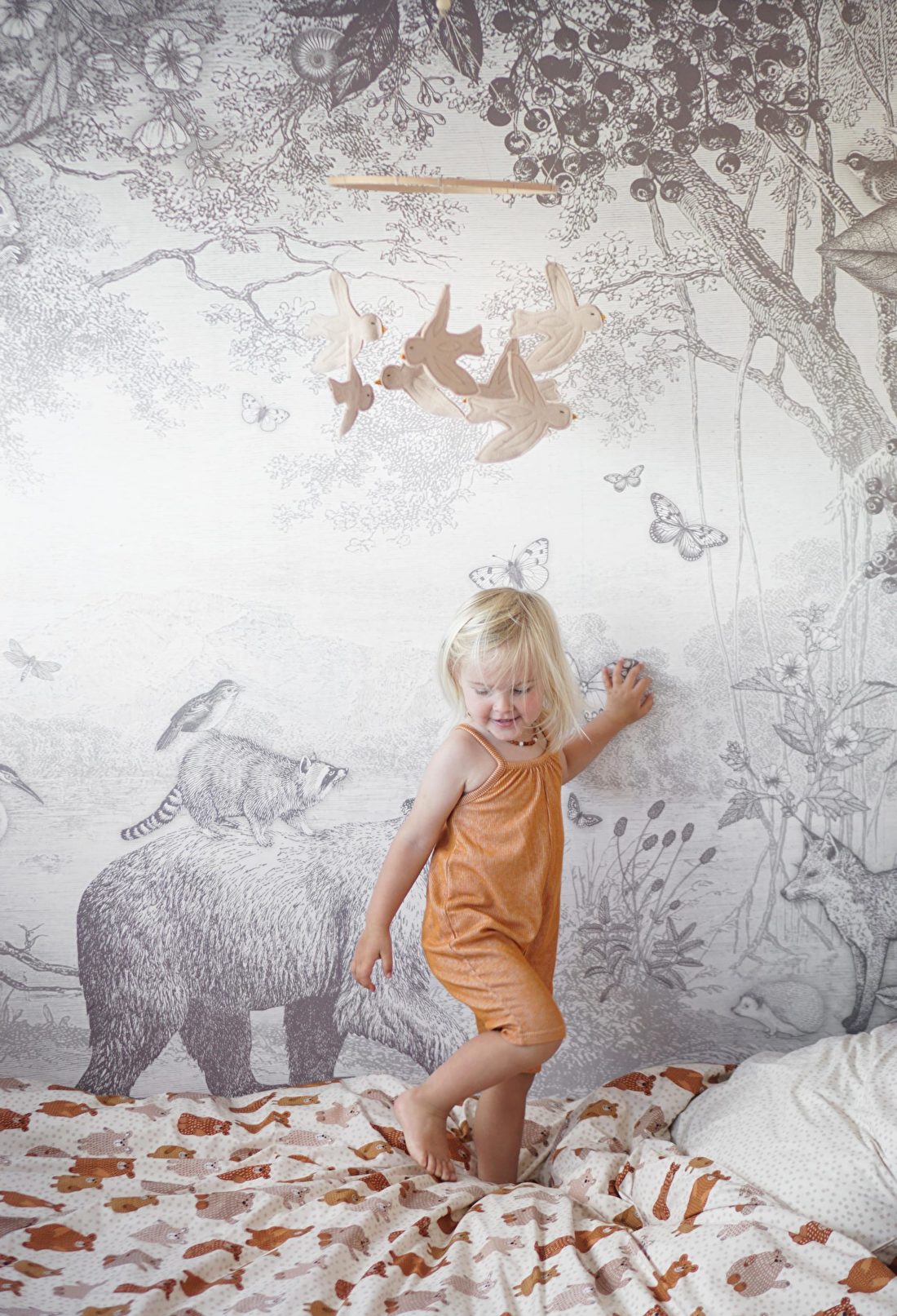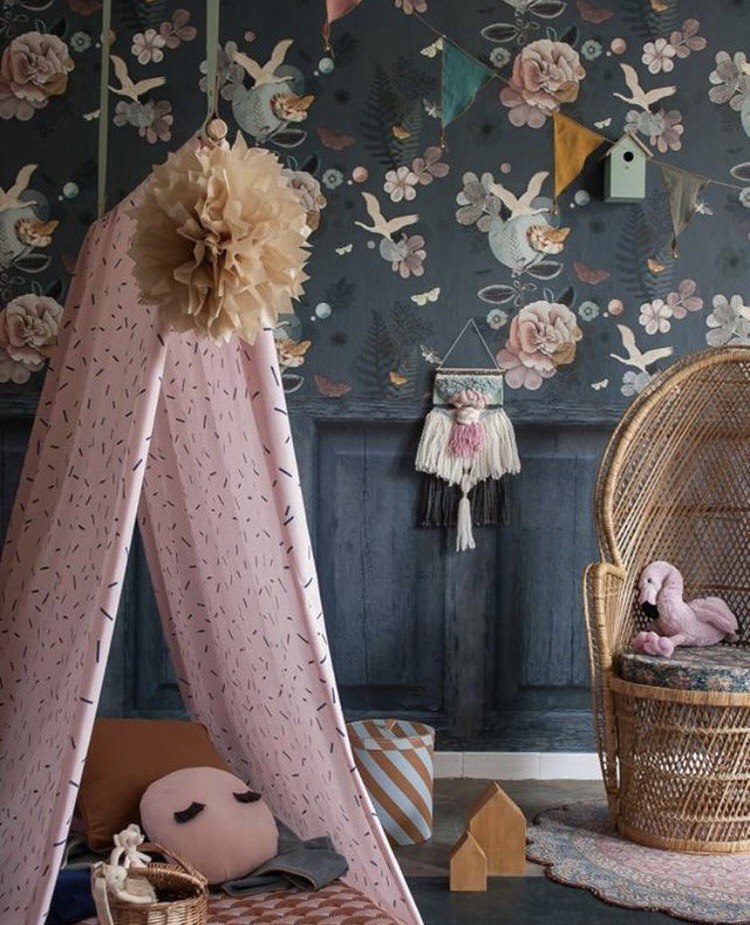 Photo and styling by Roos Eldering