Beautifully decorated dollhouses, you will find them everywhere nowadays. Have you already been infected by the dollhouse virus?

We often get photos of people who have used a sample of our wallpaper to decorate their dollhouse, but that could be better. That is why we have designed a nice download especially for all dollhouse lovers. On it you will find a miniature 'forest animals' wallpaper and a round wall sticker. You can print this yourself and put it in your dollhouse!

We would love it if you share the result with us on instagram @pimpelmees_com.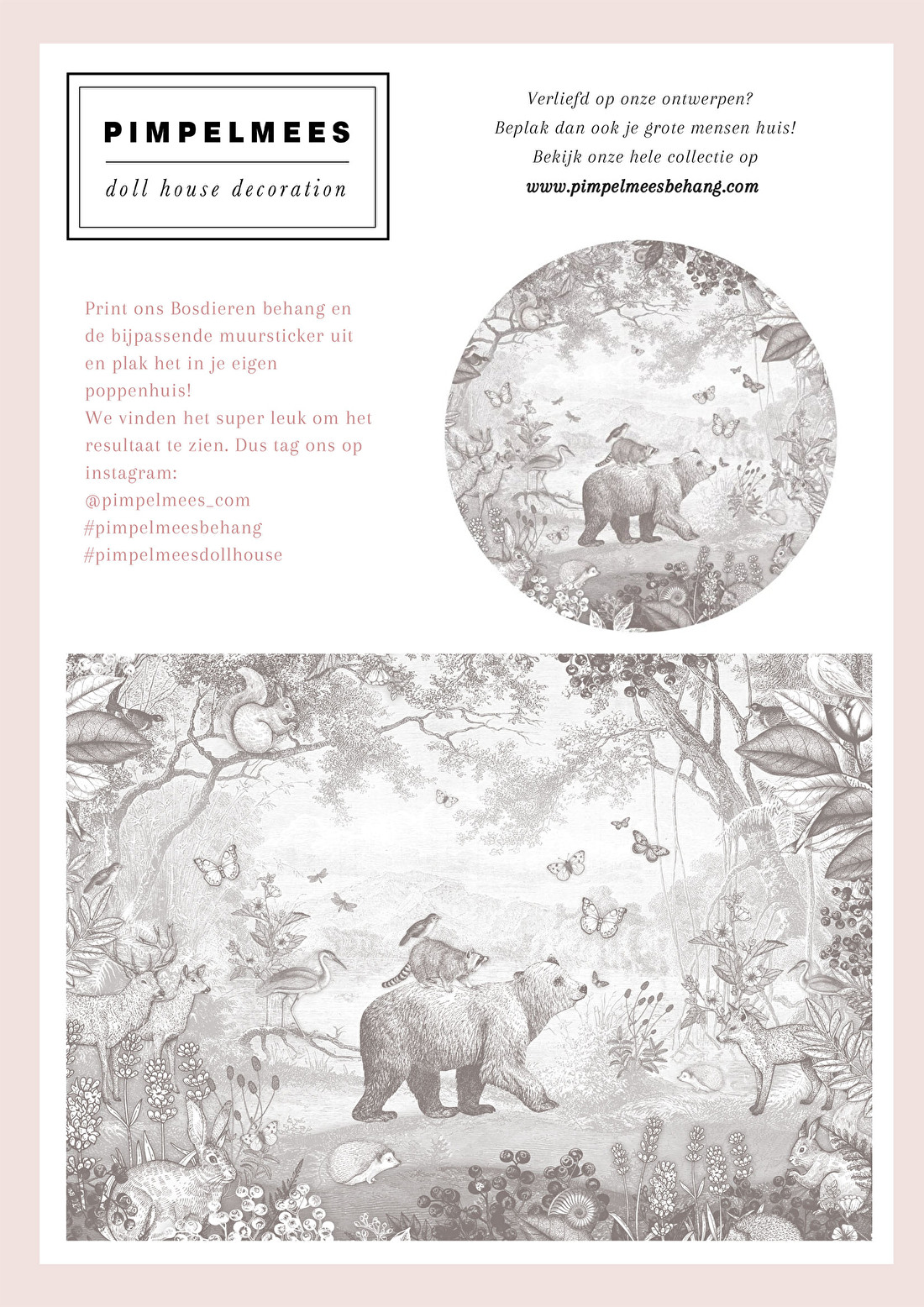 And have you fallen in love with the wallpaper in your dollhouse? Check out our Forest Animals wallpaper for real houses!